Have you ever wanted a sex doll of your favorite video game character? If so, you're not alone. A lot of people email me every month asking me whether there are dolls look like their video game waifus. 2022 is a magical year. Many doll manufacturers have released sex dolls based on video game characters. The details are so realistic that they are almost exactly same as in the game. A life-size figure is truly collectible. Fortunately, I found SexyMalena – The Top Realistic Sex Doll House, which gathering a lot of Video Game Sex Dolls. Let's take a look at the top ten life-size figures in the world of 2022.
As we all know, Tifa is a very famous character in Final Fantasy VII Remake. Therefore, the doll manufacturer produced three types of large bodies for Tifa sex doll: 166cm, 167cm, and 168cm, and also prepared a 100cm body for her. No matter in terms of details and internal structure are all with great care. At the same time, the manufacturer prepared a battle suit exactly same as in the game for her, which allows her to be better displayed in front of people. Because of Tifa's popularity, the doll manufacturer specially made an orgasm version of Tifa sex doll, she can move her jaw and have teeth like a real mouth, this is amazing.
.
Similarly, Aerith is also a very famous character in Final Fantasy VII Remake. She is a good partner of many people in childhood, and has integrated the feelings of many people. Aerith sex doll has the same body size as Tifa sex doll, and the manufacturer made her face and hairstyle so realistic which is a perfect replica in the game. Game Lady Doll has nailed it once again with yet another beautiful and high demand video game character brought to life.
.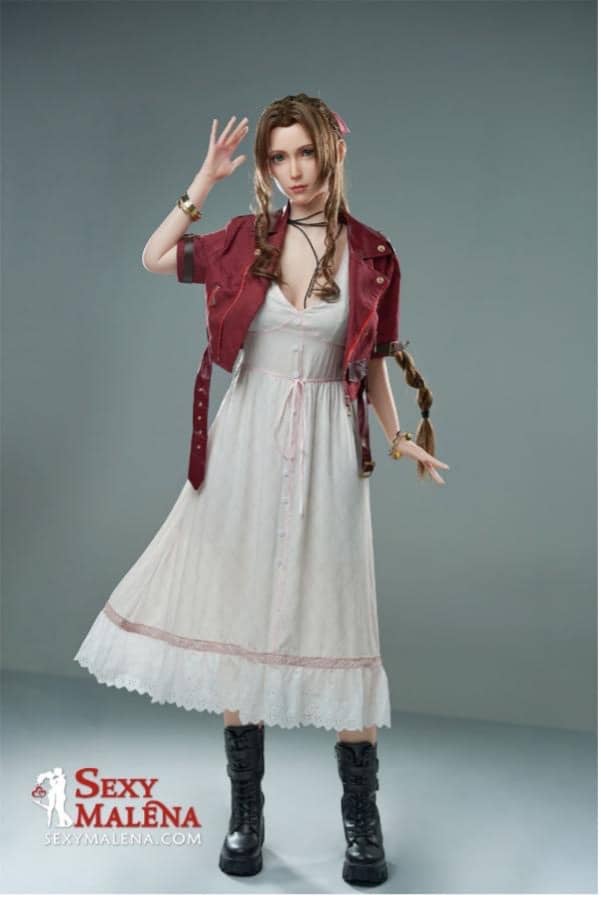 Ciri is an important character in The Witcher 3. It's amazing that the doll manufacturer made Ciri into a figure. In the game, Ciri has powerful ability, and the doll manufacturer perfectly displayed Ciri's own aura. They reproduced Ciri's freckles and scars, dyed Ciri's unique hair, and matched Ciri's unique sword to create a real partner for you. The characters in the game are just by your side like this, what an unparalleled experience!
On December Game Lady Doll released Open Mouth Ciri sex doll: The whole soft head is made by soft silicone material. The makeup is delicate, eyebrows are drawn, eyelashes are pasted, chin is movable (open mouth, close mouth), and with a complete oral structure. What is the difference between this and real people? It's amazing! ! !
.
Lara Croft is the main protagonist of the video game Tomb Raider. The doll manufacturer specially customized Lara sex doll with brown eyes, dark auburn hair and dark skin color according to the game, which is an expression of pursuit of perfection. At the same time, a 166cm body was specially matched for Lara sex doll, which is slim yet sporty. Also the manufacturer has specially prepared two battle suits for her:
One set is Lara dressed in a sexy, tactical wet suit and looks athletic in this action-packed photoset. Another set is Lara dressed more casually in a gray tank top, cargo pants, and brown boots. She is showcased on a podium prop with a variety of different weapons. These two sets of outfits show two different fighting styles. And Lara sex doll lived up to expectations, active in the real world with her unique skin color and rich shapes.
.
Marie Rose is a petite young woman introduced in the arcade version of Dead or Alive 5 Ultimate and was the highest voted character to be included in Dead or Alive Xtreme 3. The doll manufacturer released a 147cm Marie Rose sex doll. They carried out 3D scanning based on the figure of a European real-life model, and perfectly reproduced the game characters in 1:1. With a petite frame and a beautiful ponytail, she truly embodies the best character in the game. The head is very close to the one in the game, and her outfit is also the cosplay of the game character. If you love her, please love her deeply. On December 15th, Zelex Doll released Open Mouth Marie Rose sex doll, which has two expressions. The two expressions have their own characteristics, and one of them is the orgasmic version. She has the same mouth as Ciri, very real and I love her.
.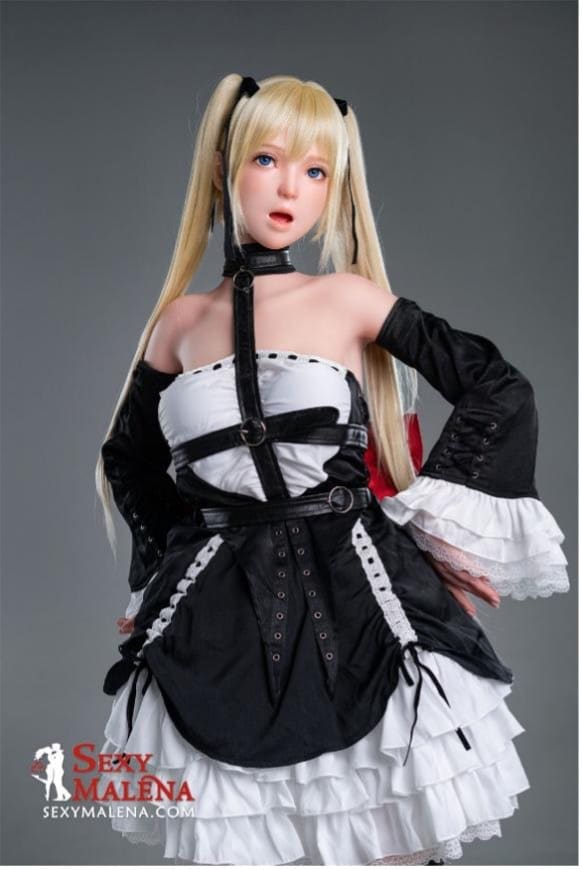 YoRHa 2B is the main protagonist of the video game Nier: Automata. She has been noted as a popular character amongst fans both for her personality and character design, and her uniform has been praised as an example of haute couture in video games. 2B's most striking features are the standard-issue blindfold that obscures her eyes, and the notable references of YoRHa found on her dress. Her hair is white, had a short bob cut, and if not obscured by her blindfold, possesses blue-gray eyes. She has a beauty mark below the left side of her lips. The doll manufacturer Zelex Doll took these features into account and reproduced them perfectly.
Jeanne d'Arc, the world's most renowned saint from Fate/Grand Order. This doll comes from doll manufacturer Irontech Doll. It is a very famous manufacturer of silicone dolls. Its quality and details are excellent, and they're kind of the benchmark in the industry. This time they made Alter sex doll according to the appearance of Alter, put on the costume of cosplay Alter, with excited makeup, and a real Jeanne d'Arc (Alter) will appear in front of you. It's great, and so far, many game lovers have bought Altria and actively shared their feelings.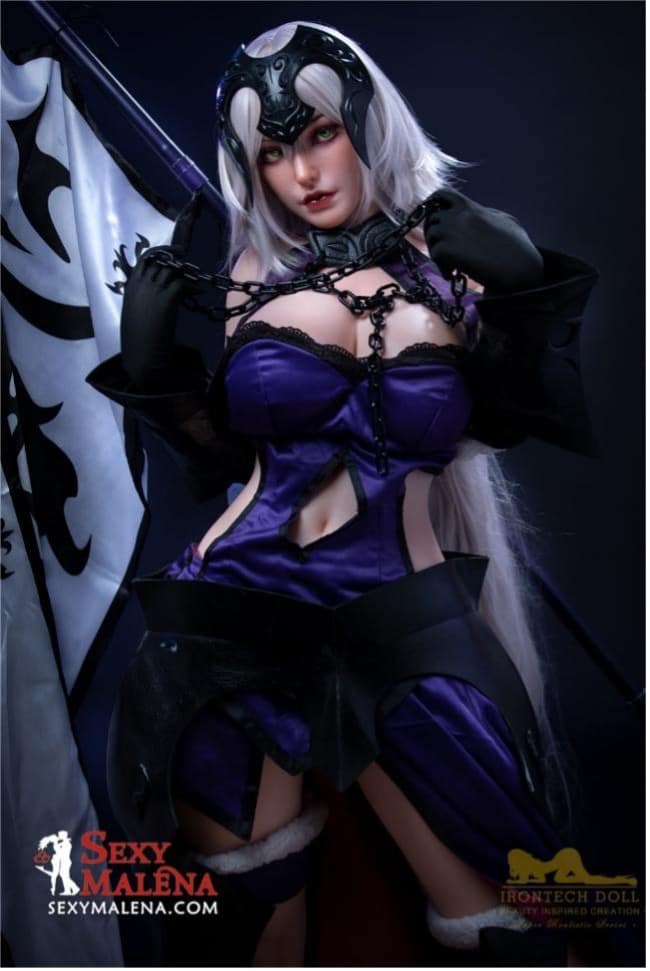 .
8.

Jinx

and

Vi

from League of Legends – FunWest Doll
Jinx and Vi are popular chractors in the game League of Legends. Funwest doll brings them to reality, which is a very powerful TPE doll manufacturer. So, both Jinx and Vi are Tpe material, which is different from other dolls in this article. Because the hardness of silicone is higher than that of TPE, it is easier to portray the details of the doll's face on silicone, and doll manufacturers are more willing to choose silicone materials to portray the characters of Video Games. But FunWest Doll are great, they choose this move on Tpe, heads look absolutely stunning and are more detailed than typical TPE heads. While they don't look exactly like LoL characters, they look pretty awesome in their own way. Jinx's face is a bit odd, while Vi's expression is just the right amount of confidence and fierceness.
.
Resident Evil is a game with a large audience, and everyone must be familiar with it, so what about Ada Wong in Resident Evil? Do you know the doll manufacturer already made her? If you know a heroic figure, it must be her,black bob cut, sexy lips, red dress, perfect body. The way she raises the gun makes you addicted to it. The way she aims, you can't help it. Please don't restrain your desire and let her accompany you well. Ada Wong sex doll has a body of 166cm, and the weight is only 27.8kg, which is more convenient for fans to pose in various actions.
.
Do you know Rem? Do you know Re:Zero? Coincidentally, the doll manufacturer accidentally made her. Rem has medium length sky blue hair that covers her right eye, large light blue eyes, and young features. She also has hair clips towards the left side of her hair, a flower-shaped ribbon on the same side of her hair, and a maid hairband. Here, can you believe that her hairstyle and hair color are exactly the same as in the game? Can you believe that her eyes and demeanor are exactly the same as in the game? No, when I saw the real doll, all my doubts disappeared in an instant. It turns out that there are still such similar dolls. This is great!
.
2022 is the year of video game sex dolls, we are so lucky to have met so many exquisite, real sex dolls. The Top Realistic Sex Doll House – SexyMalena, is the Official Athorized Sex Doll Vendor, they are providing the most premium TPE & Silicone sex dolls worldwide. I'm so appreciated for SexyMalena gathering so many Video Game Sex Dolls to us. I hope to see more detailed and real Video Game sex dolls in the future.