Perhaps building a Tifa army, since the beginning of 2022, the enchanting "Game Lady Doll" has released eight versions Tifa sex dolls, including five lifelike types and three perfectly scaled-down Tifa figures. With every new release, it has caused quite a sensation in the market. Now, let's delve into the unique features of each Tifa doll:
This is the first Tifa love doll released by game lady doll, with 168 cm realistic body type. Once Tifa doll was launched, it caused quite a stir among the Final Fantasy 7 Remake Fans and doll lovers. Many brands cosplay their dolls but the dolls themselves don't actually look like the characters. Game lady doll became the first manufacture turning video game characters into real life.
Soon, game lady released their new "167 cm Big Breast" body showcased on the Tifa-inspired head. And these new photos feature Tifa in her classic Final Fantasy 7 costume with the white tank top, black skirt, and suspenders, make Tifa's figure closer to the character in the video game Final Fantasy 7 Remake. This version of Tifa Lockhart has fascinated countless gamers!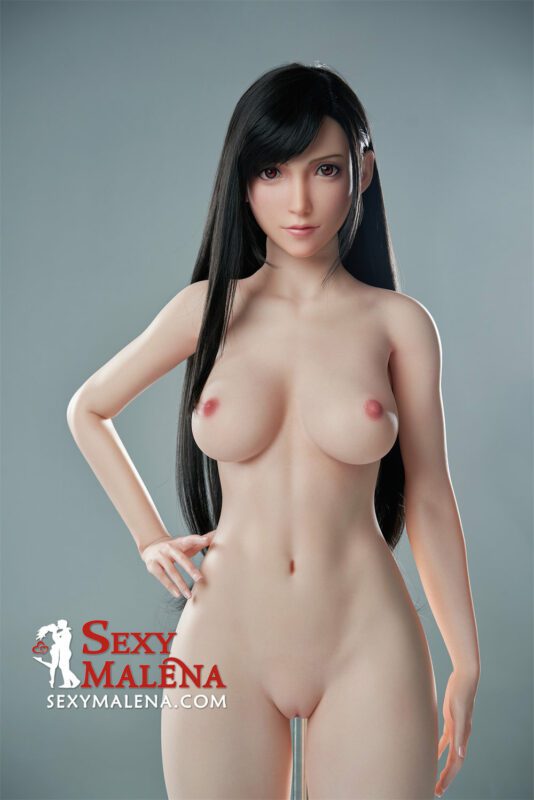 The open mouth Tifa sex doll is  a soft silicone "Tifa" head with a hyper-realistic mouth. She is showcased on the 167cm body in sexy bondage to highlight her orgasm face. It's real highlight here is the mouth. The movable jaw allows you to open and close the mouth in varying degrees. The built-in teeth, tongue, and uvula all look super realistic. The movable mouth not only allows Tifa Doll to make more facial expressions, but also enables real oral sex!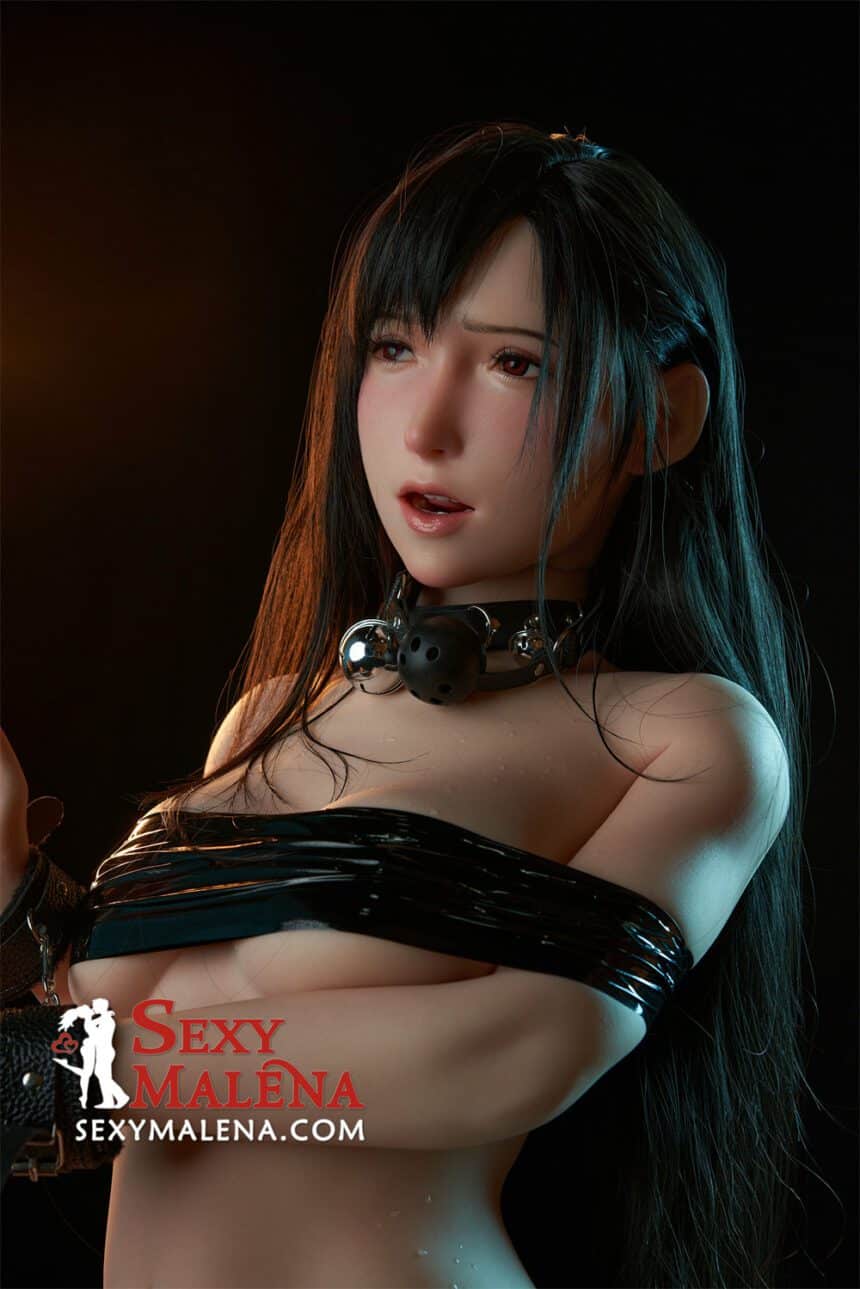 Head No. 15 is another Tifa Lockhart head inspired from Dissidia Final Fantasy NT. She is showcased on the 168cm body, which makes sense since Dissidia NT's Tifa is fairly slim. Because it's still Tifa, she looks very similar to Head No. 3 with some subtle differences. Overall, the NT Tifa sex doll looks pretty good.
In July 2023, Game Lady Doll shared a new photoset of Head No.11 (Tifa with movable jaw) on their 165cm big breast body, which looked like the perfect Tifa body. This Tifa love doll had an hourglass figure, large breasts, and a plump butt, in Tifa's black kimono (from the video game), wirelessly closing to the gamer's dream lover.
In April, 2022, Game Lady Doll released a scaled-down 100 cm version of their 167 cm "Tifa" sex doll. The head was also proportionally downscaled to the new size. This is essentially a large action figure version of Tifa with sexual function. Therefore, Tifa Lockhart figurine collectors or mini doll lovers may enjoy this mini tifa sex doll.
Game Lady updated the mini Tifa head to more closely resemble Head No. 3. Additionally, the 100cm Tifa doll now comes with a tailor-made FF7: Remake costume that fits her perfectly. She went from kind of looking like Tifa to actually resembling Tifa.
The highlight of this version of mini Tifa doll is the seamless neck design (head is permanently attached to the body), so that Tifa love doll looks more perfect! The full silicone body All-in-one,  is a nice solution for the pretty jarring "seamline" on the head-neck connection! Overall, this could be an interesting addition for the Tifa collectors out there.